[The Edge Markets] Daibochi records net loss in 4Q on costlier raw materials, one-off M&A costs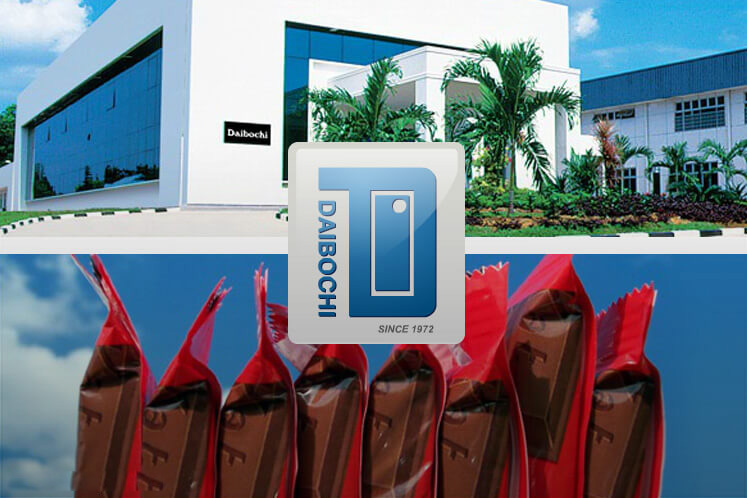 KUALA LUMPUR (Feb 22): Daibochi Bhd, which recently became an associate of Scientex Bhd, posted a net loss of RM1.57 million in the fourth quarter ended Dec 31, 2018 (4QFY18) versus a net profit of RM7.9 million, which the plastic group attributes to higher raw material costs and one-time merger and acquisition (M&A) costs.
It announced to Bursa Malaysia a loss per share of 0.48 sen versus earnings per share of 2.42 sen in 4QFY17. Revenue in the quarter rose 5% to RM110.45 million from RM105.66 million.
The group declared an interim dividend of 0.5 sen per share for the financial year ended Dec 31, 2018, versus a dividend of 1.8 sen declared in the previous year. It will be paid on April 26, 2019.
In its stock exchange filing, Daibochi said due to a one-off M&A related transaction cost of RM4.86 million, the group recognised a loss before tax of RM600,000 in the quarter under review.
"Excluding this one-off cost, the group profit before tax (PBT) decreased 61.9% from RM11.18 million in the previous corresponding quarter to RM4.26 million mainly due to higher raw materials cost particularly for polyester film, the sales mix, and increased operating expenses especially for bonus accrual, labour and electricity," it said.
The group also recognised a higher foreign currency exchange (forex) loss of RM407,000 in the current quarter compared to a forex loss of RM83,000 in the previous corresponding quarter, due to the strengthening of the US dollar versus the ringgit and Myanmar kyat, which had impacted the group's USD-denominated transactions and term loan that was used to finance its investment in Myanmar.
For the full year, net profit fell 41% to RM15.24 million versus RM25.93 million a year ago, despite revenue rising 11% to RM430.76 million from RM388.65 million.
Moving forward, Daibochi said it looks forward to easing key raw materials costs in FY2019 in line with lower crude oil prices, and that it is optimistic on delivering a commendable performance in the financial year ending Dec 31, 2019.
Daibochi shares closed unchanged at RM1.59, for a market value of RM520.48 million.
Registered Office
DAIBOCHI BERHAD
No. 9, Persiaran Selangor,
Seksyen 15, 40200
Shah Alam, Selangor,
Malaysia
Tel No. : 03-55191325
Fax No. : 03-55191884
Daibochi Berhad 197201001354 (12994-W). All Rights Reserved.